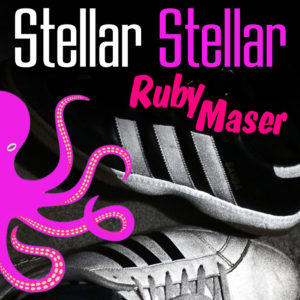 Copyright: 2017
Genre: electronica
Sub-genre: dub
Format: MP3 EP
Edition: original release
Added to B-catalog: 2017
Performers: Mark Mager (bass guitar) Sean Bartley (modular synth )
Details: The debut 5 song EP from Portland's Stellar Stellar is a landmark in improv, electronica and dub music. It combines modular synth (performed by Sean Bartley) and bass guitar (performed by Mark Mager) in hypnotic waves of pure easy listening and relaxing.
Track Listing
1. Hot Spring of a Nuclear Winter
2. Ruby Maser
3. 40 Years Working on the Slag Farm
4. Freedom 81
5. The Science of Principles
Download this album from CD Baby and help support this act/release.