We are very pleased to announce the launch of a new Instagram account called Sticker Town PDX.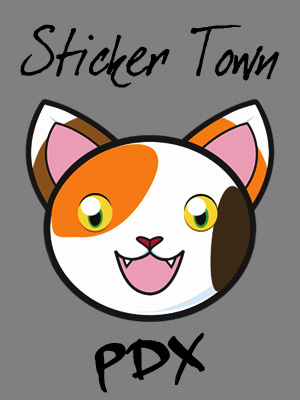 This account will be boots on the ground, in the trenches style reporting from Portland streets, all the random and weird stickers you find across the city.
No motives. No Messages. Just art discover. Please subscribe and follow this acct if you like sticker art from the streets.
Several vetted contributors will be posting to this account on a regular basis. Sticker Town PDX would like to provide one quality sticker pic from around the city per day. Follow along and enjoy the show.